As a caring and compassionate physician, Dr. Christoffersen utilizes her extensive knowledge along with current procedures to offer her patients the best possible care with the highest professional standards. She has decades of experience and training in family medicine, dermatology, including skin cancer screening and treatment as well as. She offers a holistic approach to her aesthetic consultations, combining different treatment methods to address her patients concerns and to maximize their well-being and skin health. The confidence of knowing that you look your best has been shown in scientific studies to be a significant factor in improving self-esteem.
Dr. Else Christoffersen
MB., B.Ch., LRSP & SI, McS Dermatology (Cardiff)
Dr. Christoffersen has a Diploma and MSc in Practical Dermatology from the Cardiff University having completed her dissertation on "Common dermatological conditions in richly pigmented skin" with distinction. Dr. Christoffersen is originally from Norway and qualified as a medical doctor (M.B. BCh., BAO, LRCPI, LRCSI, ) from the Royal College of Surgeons in Ireland (National University of Ireland) in 1989. She received her postgraduate training in Canada and UK. and has been practicing in the Cayman Islands since 2008, prior to which she was worked in Canada and Jamaica. Dr. Christoffersen is continuously engaged in postgraduate education and seminars to ensure she has the most up-to-date knowledge, treatment and technologies. She is a leader in bringing new diagnostic and therapeutic devices to the island as she continually searches for the best possible therapies and products to help patients optimize their health and to help them feel and look their best.
Dr. Christoffersen is a member in good standing of:
Cayman Island Medical and Dental Council (CIMDC)

General Medical Council (UK)

Medical Council (Ireland)

Medical Council of Jamaica

Caribbean Dermatology Association
Harvard Medical School Postgraduate Association
The Caribbean College of Family Physicians
Cool Sculpting® Certified Physician
She also holds the following appointments
Panel physician for Canadian Immigration

Aviation Medicine Examiner (FAA

and Cayman Islands CAA)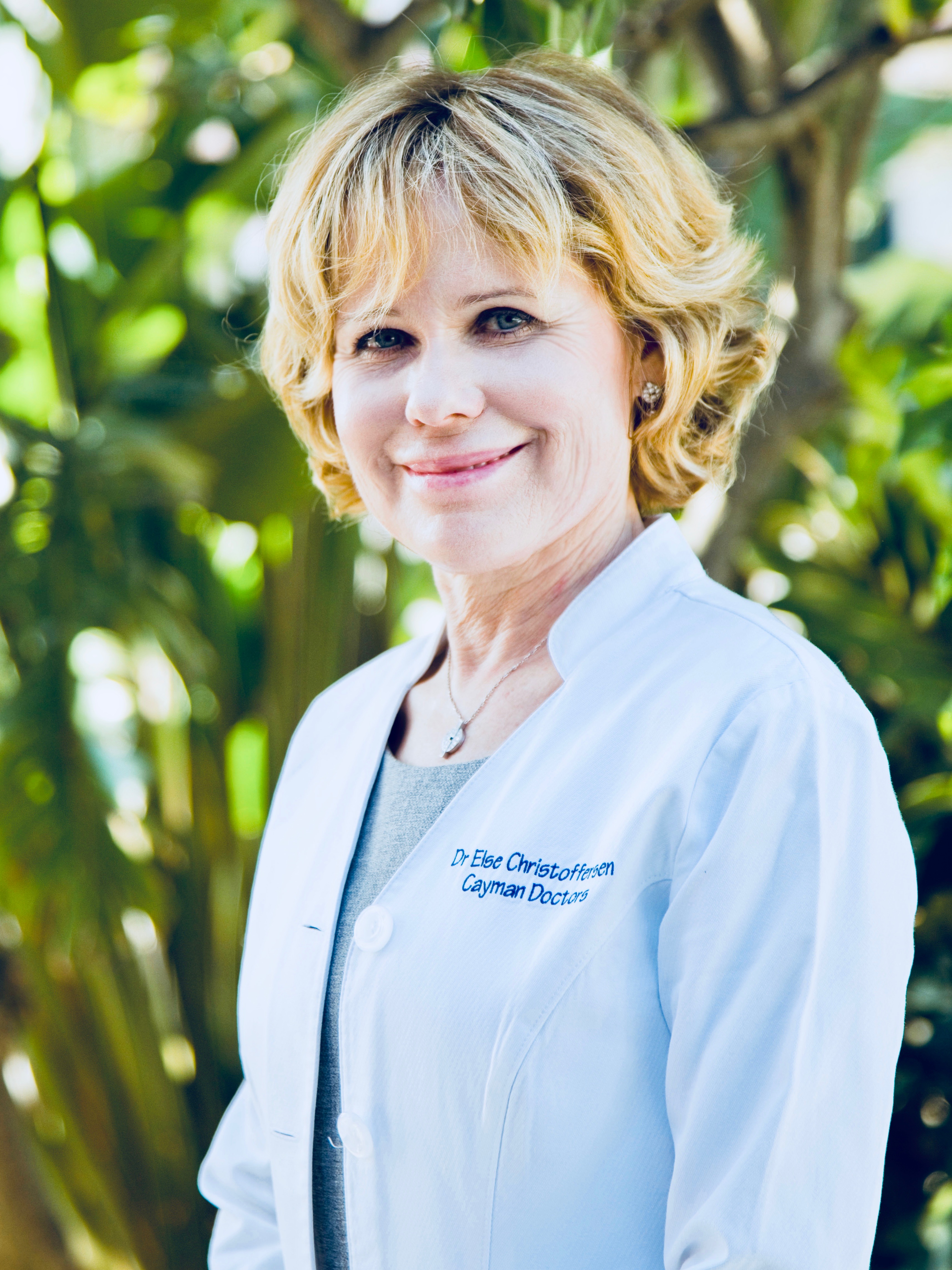 Dr. Christian Aldridge | MB, BSc (Hons), FRCP (London)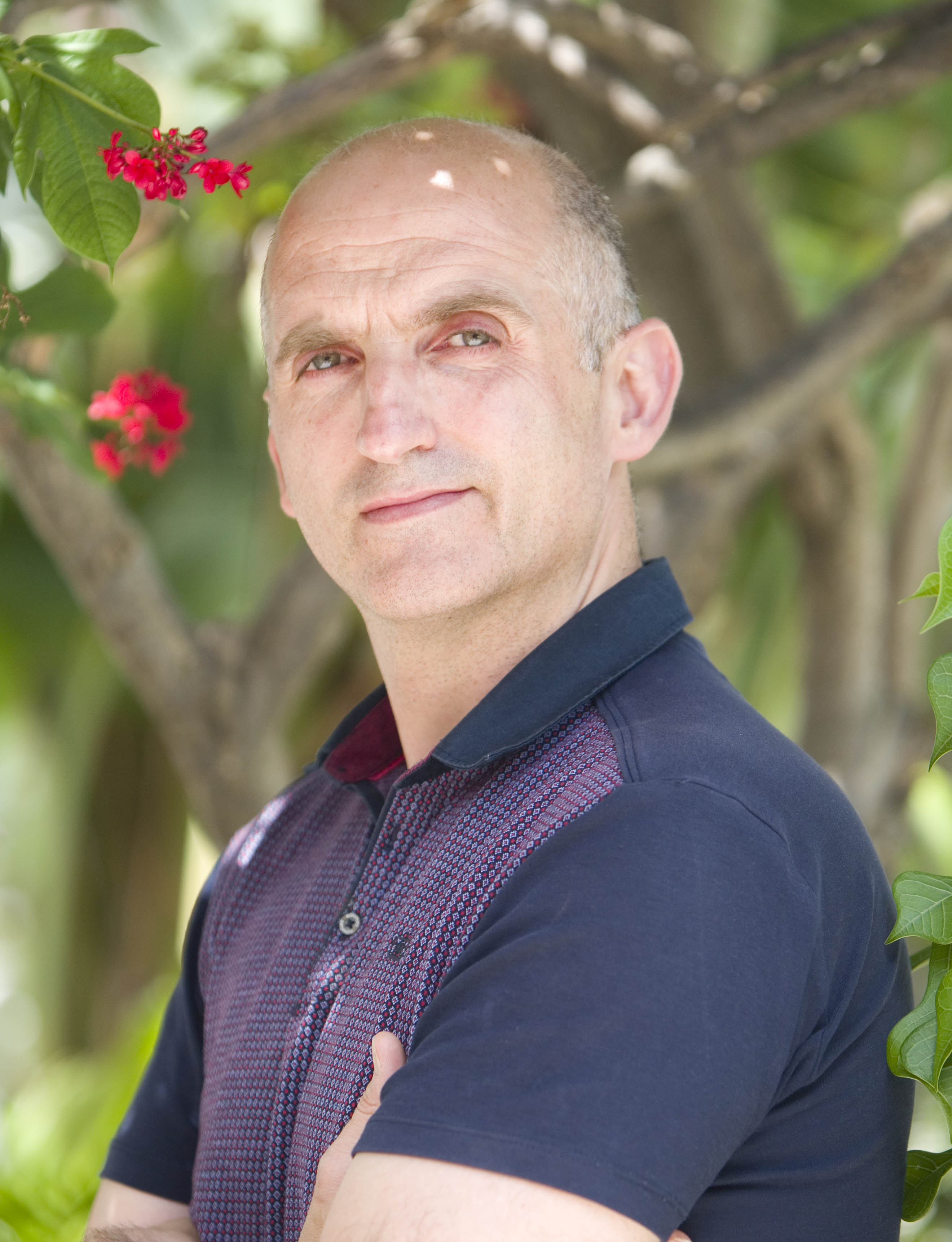 Dr. Aldridge is a Consultant Dermatologist with special interest in skin cancer, mole surveillance and skin cancer surgery. He is a visiting specialist at Cayman Doctors and welcomes new patients and referrals from fellow doctors.
Dr. Aldridge is originally from Gibraltar and completed his medical training at Cardiff University Medical School in 1998. After four years of general medical training (MRCP) he specialized in Dermatology and achieved special registration as a Consultant Dermatologist (FRCP) in 2007.
Since 2007 he has worked at Prince Charles Hospital in South Wales and he also runs private skin cancer clinics in South Wales and London. He is also a visiting Consultant for the Gibraltar Health Authority.
Dr. Aldridge is the Chair of All Wales Skin Cancer Network and the Chair of the         All Wales Dermatology Audit Group. He is the Lead Clinician for the skin cancer multidisciplinary team (managing severe skin cancers including malignant melanoma) and has also consulted remotely via Teledermatology.
He has extensive experience in skin cancer surgery and other modalities of treatment.
He is published in his field and remains committed towards early diagnosis and prompt intervention in the management of skin cancer. Coupled with this is his interest in aiding the charity Melanoma UK as their dermatology adviser.
Dr. Aldridge is a member of:
British Association of Dermatologists
American Academy of Dermatology
British Society of Dermatological Surgery
Languages spoken: English and Spanish
Dr. Caroline Quartly | MD FRCPC BScPT, Grad. Dip. Man. Ther. (Aus), FAANEM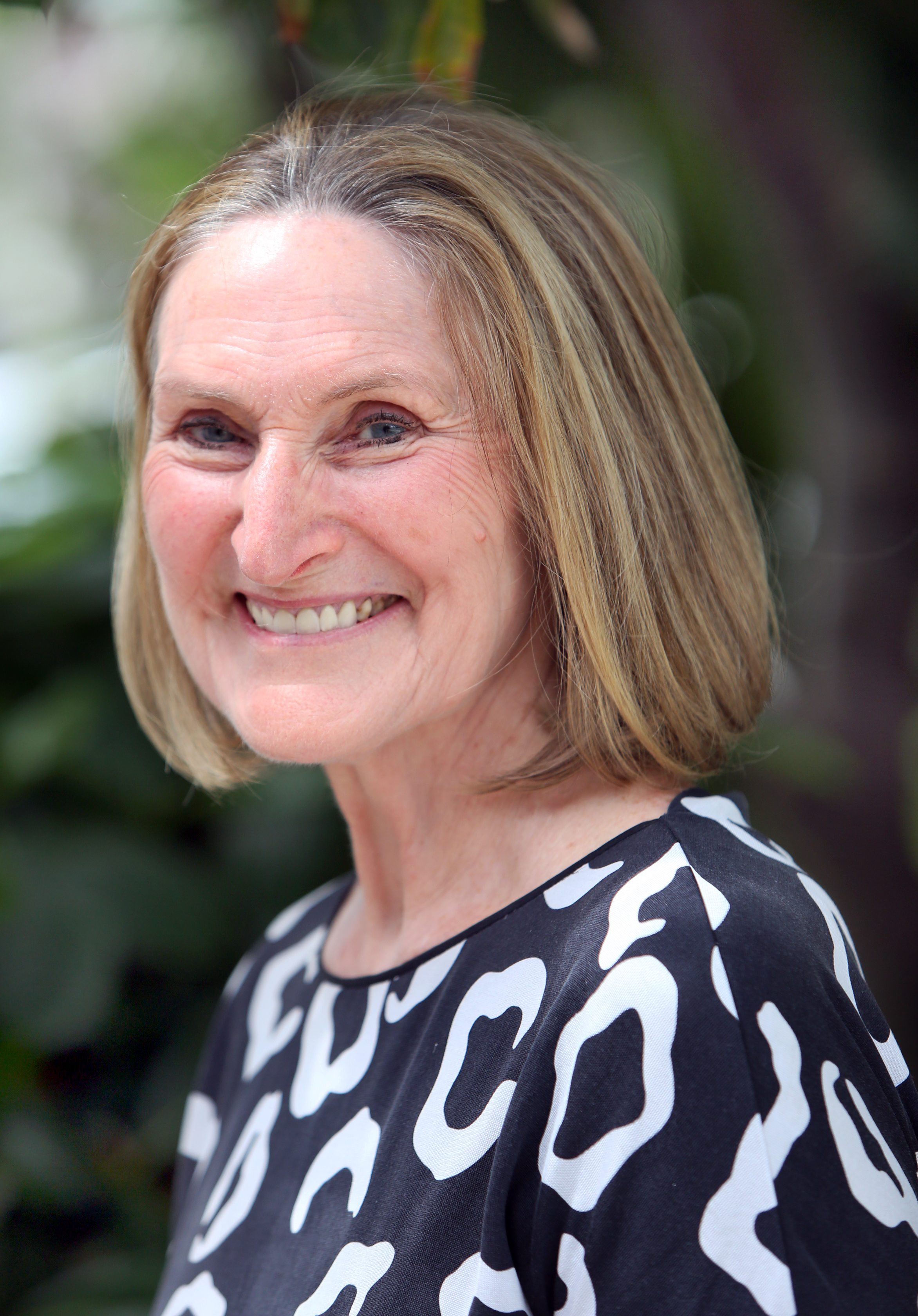 Dr. Caroline Quartly is a specialist in Physical Medicine and Rehabilitation, and in Electromyography
Prior to entering medical school Dr. Quartly received a Bachelor of Science degree in Physical Therapy from Columbia University, New York City, and later, a graduate diploma in Manipulative Therapy from the Western Australian Institute of Technology. During those years she worked, studied, and/or taught as a physiotherapist in New York City; Lausanne, Switzerland; Caracas, Venezuela; Montreal and Toronto, Canada; and in Perth, Australia.
Presently she is licensed to practice Rehabilitation medicine and electromyography in the Provinces of British Columbia, and Ontario, and in the Cayman Islands.
Born in Galashiels Scotland, Dr. Quartly proudly holds both Caymanian Status, and Canadian Citizenship. Before moving to Victoria, BC Dr. Quartly was Assistant Clinical Professor of Medicine at McMaster University from 1989 through 2005 under the division of neurology. She served as an elected member to counsel of the Toronto Medicolegal Society for three years
Dr Quartly assumed an interim role as Medical Director of the Foot and Leg Ulcer Clinic in Victoria, BC, until 2009. She subsequently went on to found the Collaborative Spasticity Programme at the Queen Alexandra hospital in Victoria BC. The programme combines physiotherapy, orthotics and targeted Botox injection for functional management of focal spasticity, (utilizing Gaitrite and Dartfish technology to analyze gait and monitor clinical outcome as objectively as possible): the CSP is actively involved in clinical research with the University of Victoria.
MEET OUR TEAM
Each person of the team works as part of a cohesive whole, helping our medical office run smoothly. We take pride in having created a warm and comfortable atmosphere for patients and from the moment you reach us by phone or walk through our doors, we hope that you feel welcome.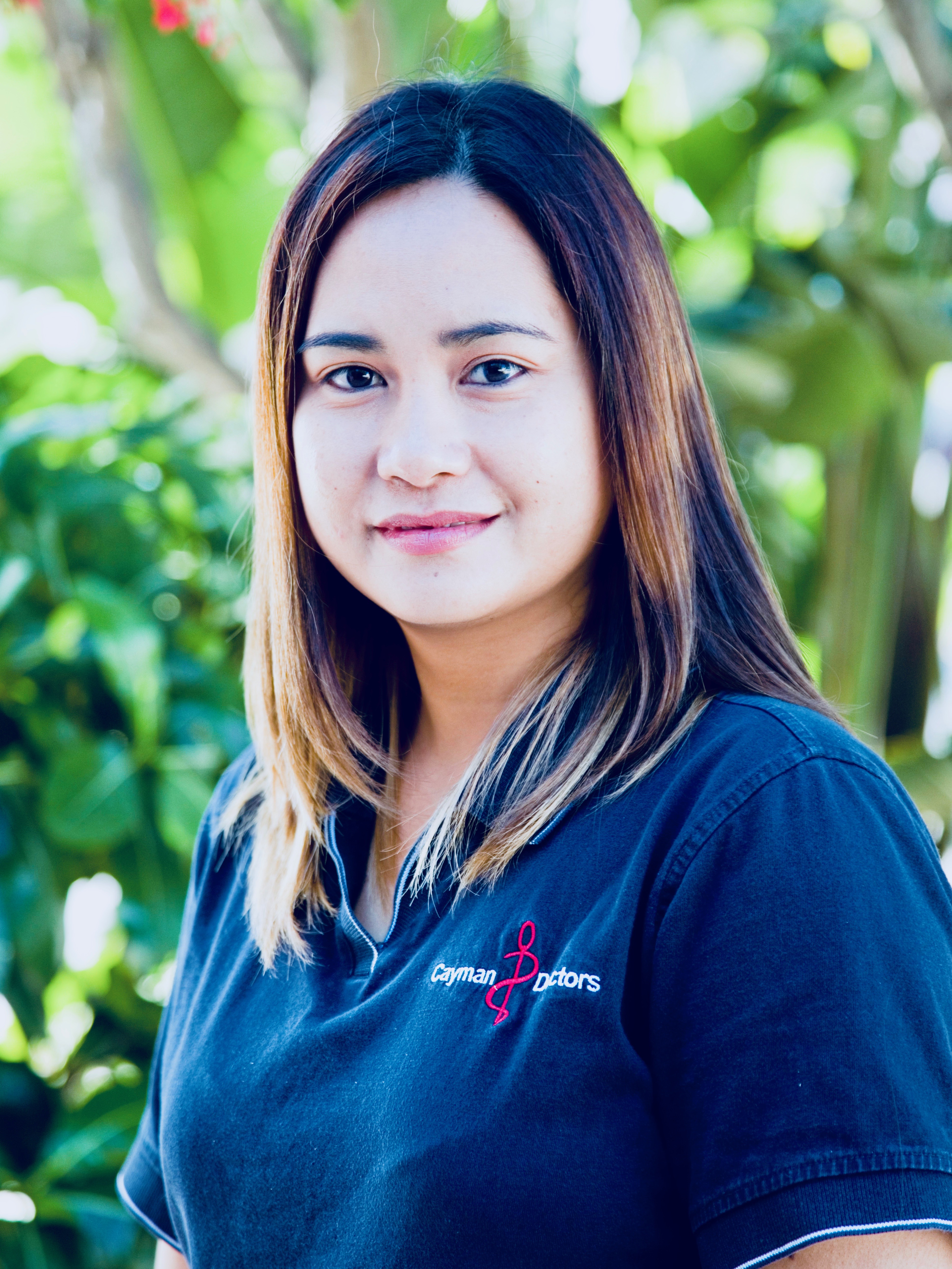 ANGELYN DACRES
Angelyn is originally from the Philippines but now calls Cayman home.  She will usually be the first person you will encounter at the clinic or the voice at the end of the phone when you call to make an appointment. With her friendly smile and professional efficiency she is keeping the office running smoothly which includes looking after insurance claims and billing.
Error: Contact form not found.